ELETTRICA-039 #2 • Bloom • Mezzago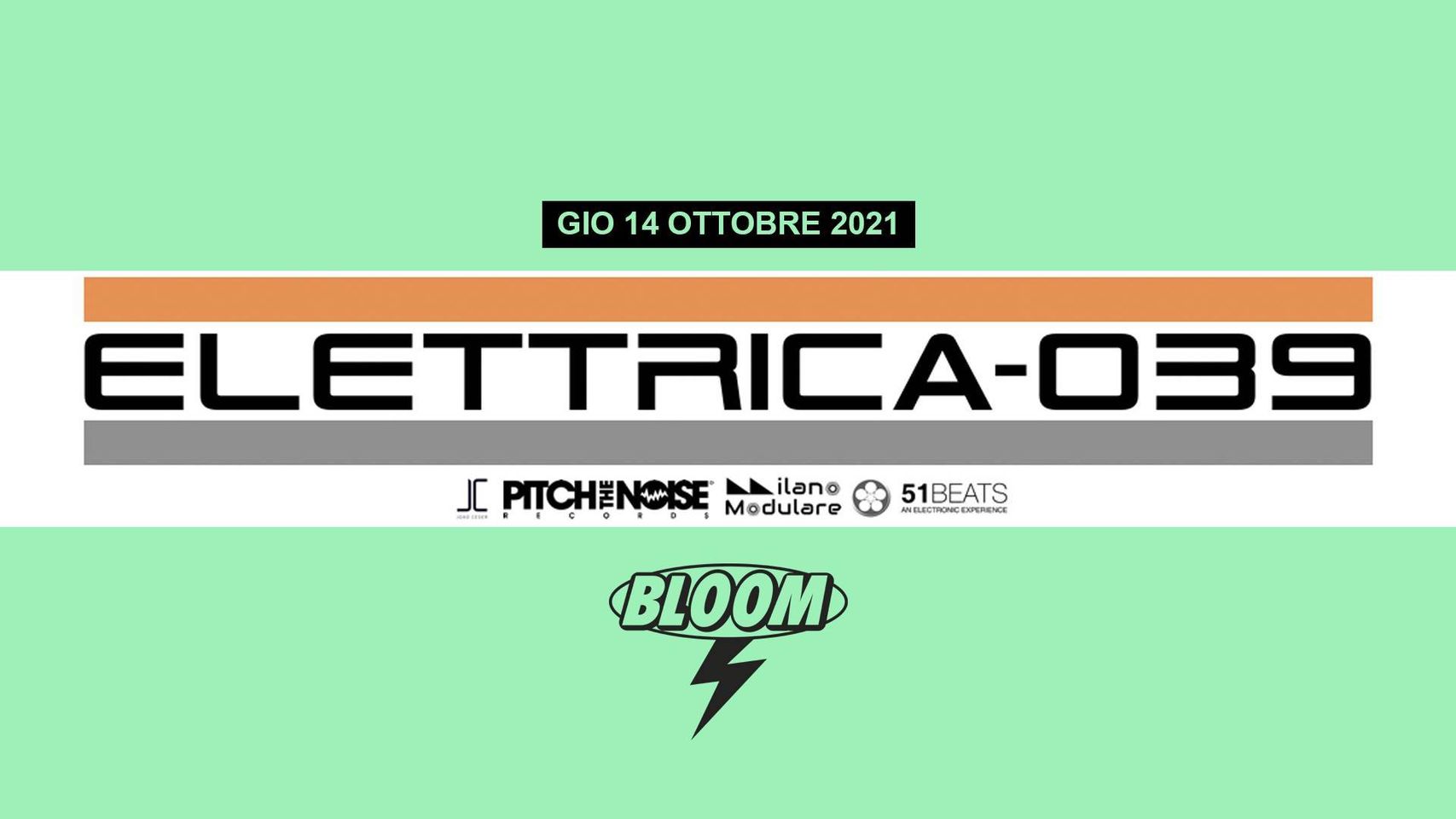 ELETTRICA-039, La musica elettronica locale nel Locale 😀
…un evento presentato da Joao Ceser in collaborazione con Pitch The Noise, Milano Modulare e 51beats: come in Voltron, i migliori collettivi di musica elettronica si fondano e danno vita a qualcosa di grande portando gli artisti elettronici nostrani sullo stesso palco mischiando generi e stili senza limiti per un'esperienza a 360°.
ELETTRICA-039 è la prima rassegna interamente dedicata alla divulgazione della cultura musicale elettronica che ha come sede il Bloom.
Nessun limite di genere, nessun incasellamento, i collanti del ciclo saranno esclusivamente il sintetizzatore e la territorialità.
Elettrica-039 ha lo scopo di proporre le più variegate esperienze di musica elettronica dal vivo attraverso gli artisti locali. Ogni evento avrà luogo in giorni e orari specifici al fine di valorizzare al massimo ogni performance cercando di creare connessioni non solo tra le macchine ma anche tra persone.
 Line Up del #2 appuntamento:
•
VOSM [Pitch The Noise] Live Set
Proprietario della "Pitch The Noise Records" e ideatore di "LEAFTAPE EXPERIENCE".
La sua sarà una performance carica di melodie e ritmi incalzanti deep e techno.
http://www.pitchthenoise.com/vosm/
•
Andy Morello [Milano Modulare] Live Set
Leader di "Milano Modulare", un vero attivista del sintetizzatore.
Con lui non esistono regole, il suo live set è pura sperimentazione, astrazione e grooves frattali che si rincorrono.
https://linktr.ee/andymorello
•
Dj Barefoot (aka Marcello Martin) [51beats] Live Set
Dj Barefoot è un tecnico esperto, un ascoltatore dei suoni della natura, un uomo.
Attraverso il suo sintetizzatore verremo portati per mano con lui in un viaggio introspettivo fatto di suoni rarefatti e distesi.
https://www.instagram.com/marcello__martin/
………………..
 Info Utili:
 Ingresso gratuito.
Prenota il tuo posto qui:
https://bit.ly/3kNEwXW
 Inizio set ore 19:00
 Il Bar & la Cucina del Bloom sono aperti dalle ore 18:00.
La prenotazione del tavolo non è obbligatoria ma è consigliata scrivendo un sms/WhatsApp al 3277034745.
 In ottemperanza alle norme e disposizioni vigenti volte al contenimento del COVID-19 per accedere al Bloom è OBBLIGATORIO indossare la mascherina e mostrare il proprio Green Pass.
Il Green Pass si ottiene nei seguenti casi:
– avere fatto la prima dose o entrambe le dosi del vaccino anti COVID-19
– essere negativi al test molecolare o antigenico rapido nelle ultime 48 ore
– essere guariti dal COVID-19 negli ultimi sei mesi
………………..
 Bloom 
via Curiel 39, Mezzago (MB)
www.bloomnet.org
Shop: 
https://shop.bloomnet.org
Facebook: /bloom.mezzago
Instagram: @bloom_mezzago