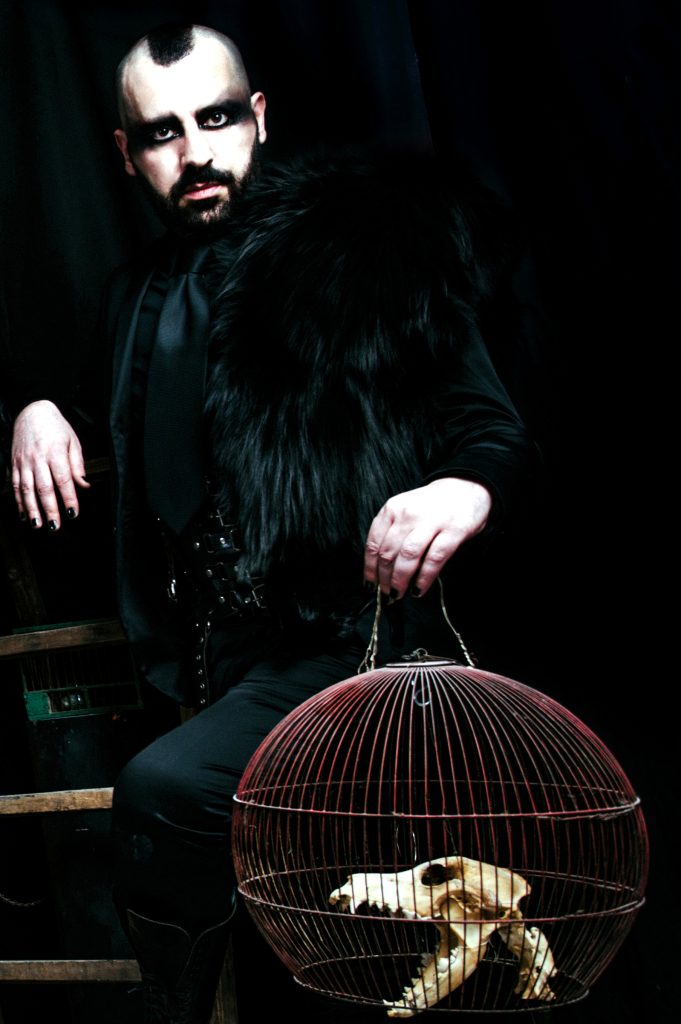 Adriano Canzian was born near Venice, Italy. At 19, he moved to Rome, where he studied sculpture, graphics, painting and contemporary art. In 1995 he began showing his work in art galleries in Rome, London, Paris New York. His paintings mostly featured religious icons and psychotropic drugs. In 1996 he moved to Paris and started a parallel career as music producer, collaborating with fashion shows and experimental theater.
In 2003 he signed his first contract with Dj Hell's German label, International Gigolo Records, becoming the First Italian producer in Helmut Geiger's factory.
<<<Adriano Canzian by Marco B Bucci
In 2003 he released his first single "Macho Boy", which instantly became a classic in the world of fashion and advertising. International magazines credited him with inventing a new musical style: Porno_Techno/New EBM
In 2004 he released his second 12" "My Boyfriend Is Very Sexy"
In 2005 his debut album "PORNOGRAPHY"
In 2007 he signed with David Carretta's French label Space Factory Records and released 3 EP 12" and his 2° album "METAMORPHOSIS" (feat.Terence Fixmer, Carretta and others)
2012 saw the reissue of "PORNOGRAPHY" in a DELUXE Edition on Space Factory.
All the while, he releases several self-produced EPs available on his BANDCAMP page.
2013 was the year of the "Macho Boy Females Reworked Edition 2013", published by the Italian label 51BEATS Records
In 2015 he released his 3° album "ZOMBIES" on the Spanish label I-Traxx Recordings
In 2015 he met the duo band Hard Ton. Together, they started a new project,"The Fool's Stone".
In 2019 their album "ELEVEN" is released. Due to artistic misunderstandings, Adriano left the project immediately after.
In 2018 he released his 4° album "DAMNED" and 2 EPs on British label Icon Series Record
Since fifteen years, Canzian has also produced dozens of remixes for many international artists, and he played the best clubs in the world.
All through 2023, Adriano will be releasing various projects, as well his fifth full-length album.
OTHER RELEASES BY ADRIANO CANZIAN @51Beats: