Our first experience is shaped by:
•ACID CASTELLO – "analogue-infused electro and crafty acid sounds"
•ANDY MORELLO – "unique merge of dub, ambient and experimental electronic music"
•IDRA – "charming ambient soundscapes"
•JOAO CESER – "deeply atmospheric dance"
•VOSM – "solid and sweet rhythms"
Vinyl is available @51Beats SHOP || Digital release at Juno and all major stores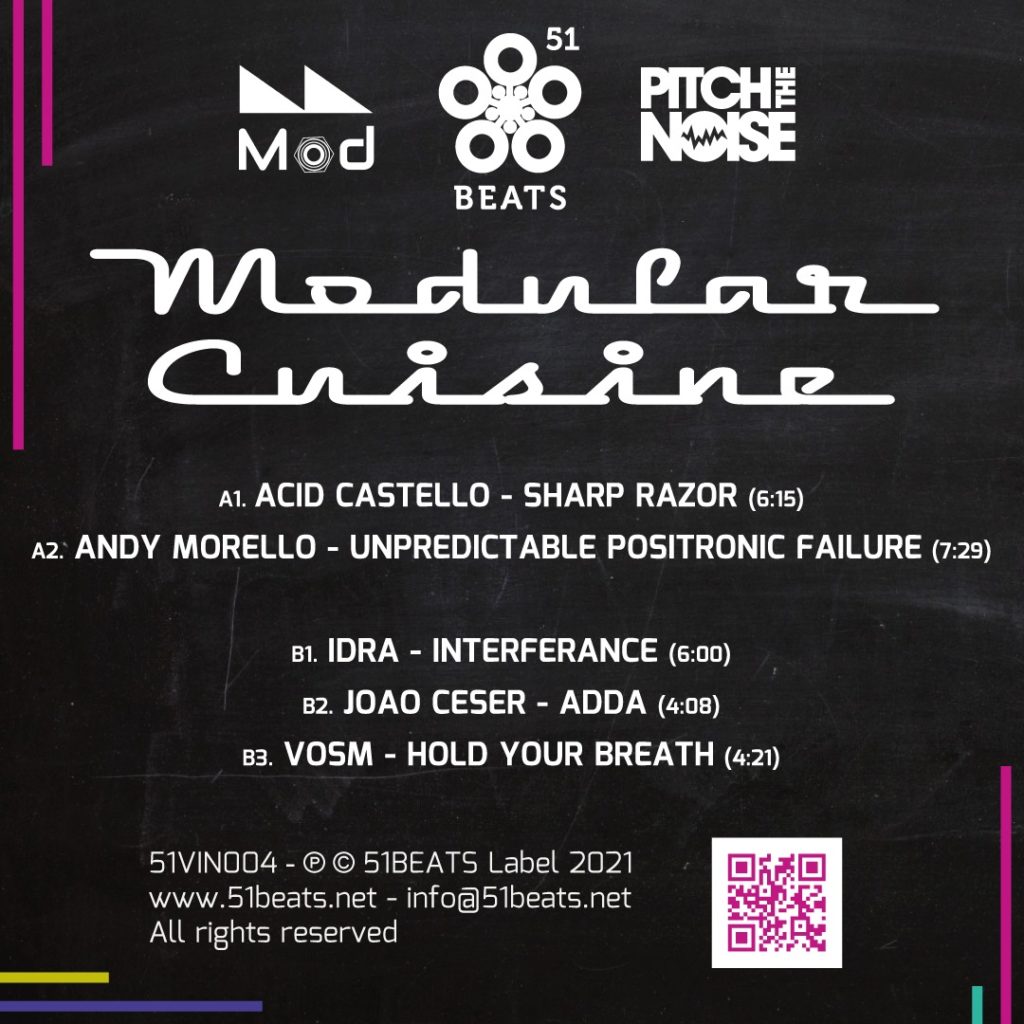 Side A (front):
Acid Castello: Sharp Razor (6:15)
Andy Morello: Unpredictable Positronic Failure (7:29)
---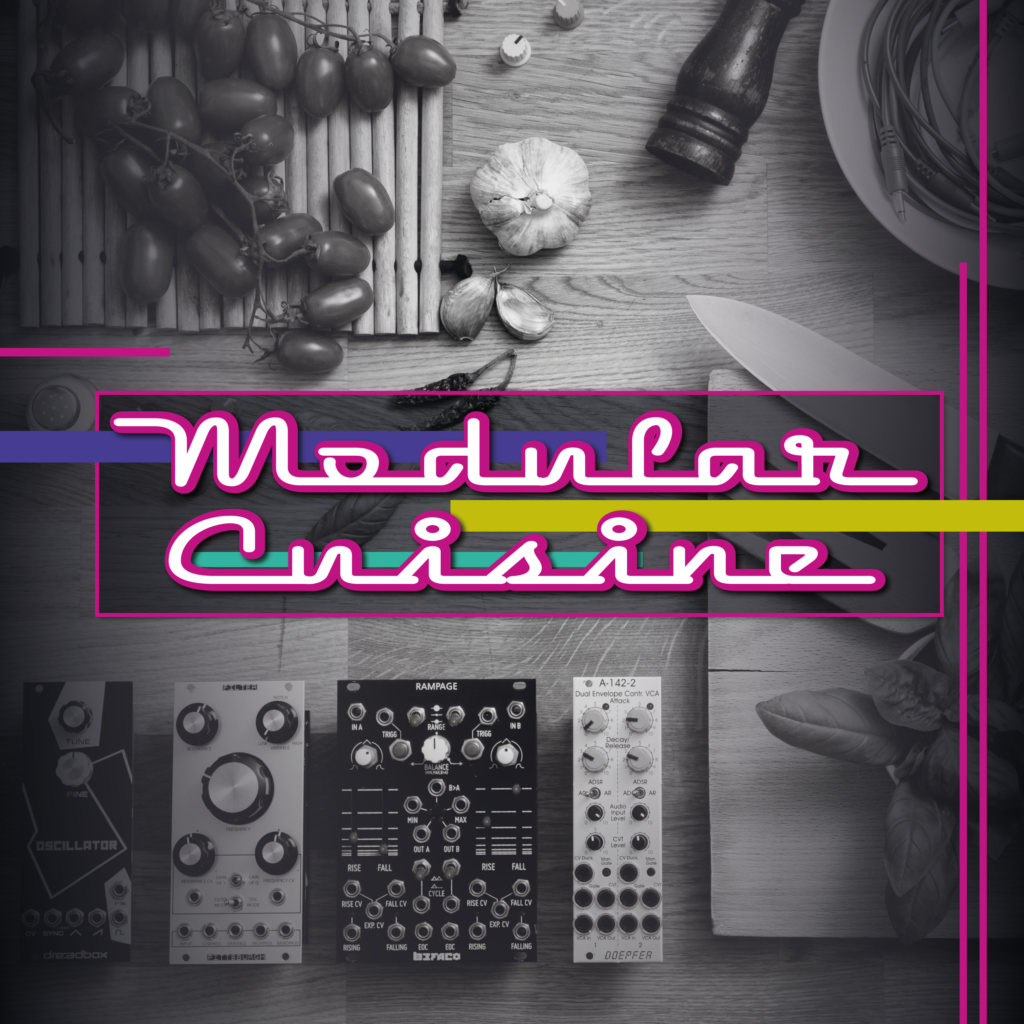 Side B (logo):
IDRA: Interferance (6:00)
Joao Ceser: Adda (4:08)
VOSM: Hold Your Breath (4:21)
Graphics by Andy Morello, photo by Sauro Sorana, mastering by Pitch the Noise Studios. Published by 51Beats.
Modular Cuisine is a 51Beats project that has been shaped in collaboration with Milano Modulare and Pitch the Noise, with the Patronage of Comune di Zibido San Giacomo.