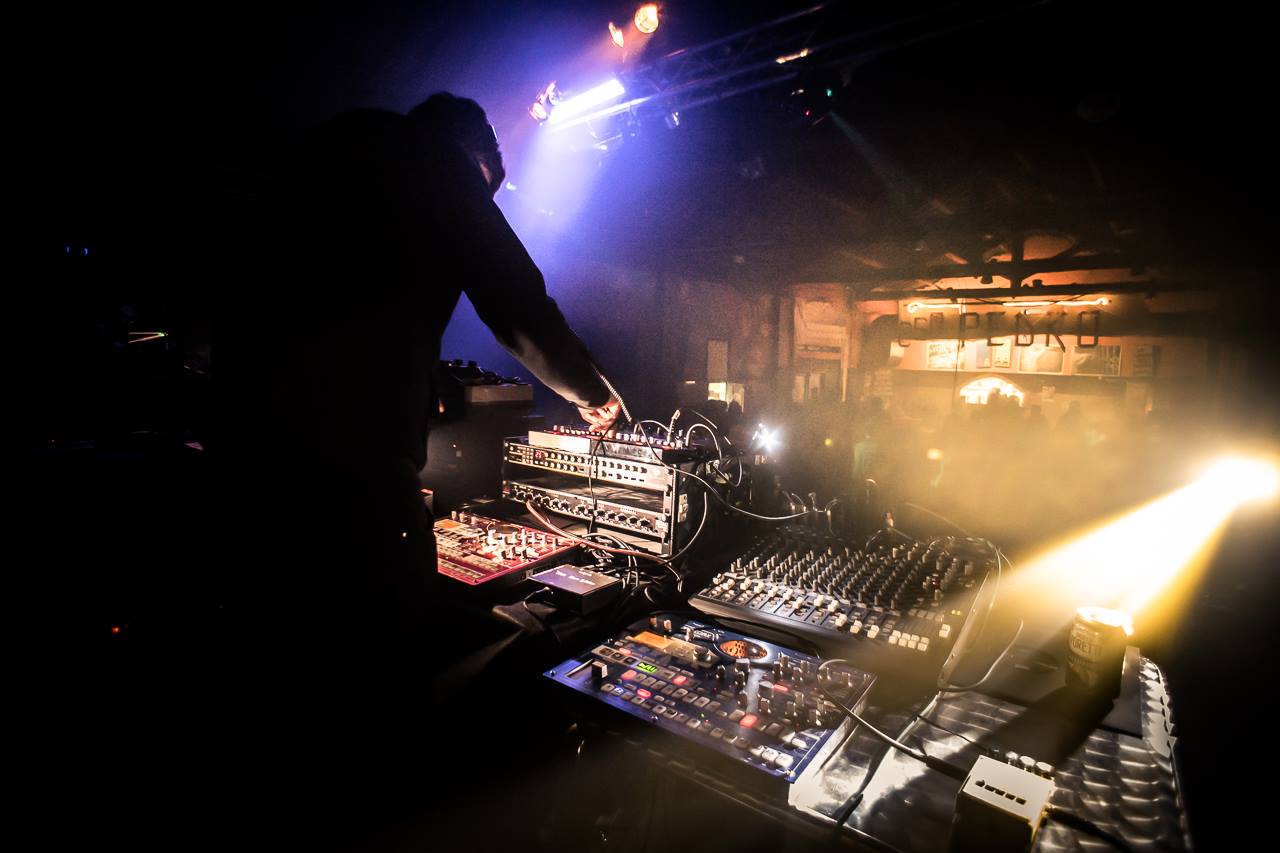 IDGA is as an italian electronic producer who grew up with post-punk. Lover of idm, industrial, electro and minimal techno, he plays slanted, skinny and experimental electronic music. Introspective dark beats, twilight tunes that winks to the dance floor: these are the main ingredients to make Idga everyday feels better. After his first self-titled EP on Stato Elettrico, Idga released "In the meantime" Ep on Electronic Fog Records. His first album "Horror Pleni" is been published by 51beats. In 2015 he produced the EP "No Glitter, No Pictures", the third vinyl release by 51beats, that contains also a remix by Lucretio (Analogue Cops).
IDGA plays Clavia Nordlead 2x, Korg Electribe MX + SX, Korg Monotron, Novation Drumstation, Yamaha SU 200, Korg Kaoss Pad 3, Boss DD6, Soundprism APP  for iOS 6, Nagi APP for iOS 6.
RELEASES
---
PAST DATES
Milano 7/13  – Colonne di S. Lorenzo with Intellighenzia Electronica
Padova 7/13 – Sherwood festival
Padova 4/13 ­­– Discoteca Teatro La Scala
Padova 3/13 – CSO Pedro
Padova 2/13 – Backdoor with Lucretio, Die Roe, Steve Murphy
Ferrara 2/13 – BOLOGNESI, Electronic Fog Showcase
Treviso 7/13 – Free Pitch in the park
Padova 5/12 – Crispy with Juju and Jordash
Venezia 9/11– Venice Industries Festival
And more: Venezia – ALTAVOZ Festival; Udine – Far East Film Festival; Venezia – Peggy Guggenheim Museum ; Padova – NU FEST with Triple R and Thomas Brinkman ; Vicenza –SOUNDHILLS Festival.
PRESS
Nov 2014 – Detour Filmfestival
"…i suoi brani sono caratterizzati da sonorità scarne e trasversali, beat oscuri e melodie mai banali che fanno l'occhiolino al dancefloor."
Sept 2015 IDGA – Sidi Bouzid to Cairo (Checkpoint 303 rework) in the WRECK THIS MESS – PARIS (RAdio Liberation) playlist of 22-09-2015
---
BOOKING REQUESTS: