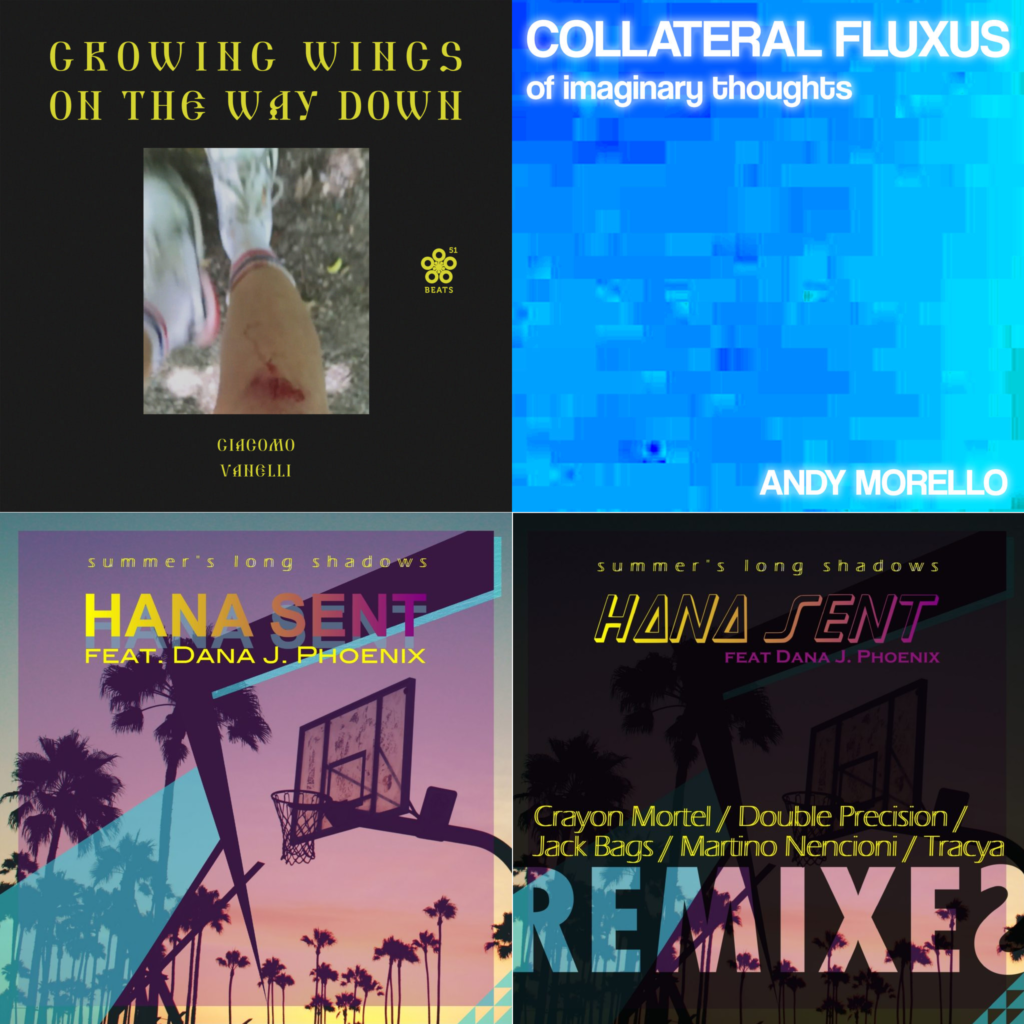 Musically-speaking it has been a great year @51beats. Right after the first lock-down, optimism came jointly with the release of the Hana Sent's hit: Summer's Long Shadows featuring Dana Jean Phoenix. The track has been streamed thousands of times, you can download it here. The REMIXES release followed, where the song has been creatively rebuilt by Crayon Mortel, Double Precision, Jack Bags, Martino Nencioni and Tracya. Another breakthrough, with a so far >70.000 access worldwide to the official release page !
The debut-release by Andy Morello: Collateral Fluxus of imaginary thoughts followed. An imaginific work, a unique merge of dub, techno, ambient and experimental electronic music, all performed with an extensive use of modular synthesizer environments. The track "Strange as usual" has been underlined by XLR8R's staff as "..beautifully warped glitch dub". To celebrate, you can freely download it here.
Giacomo Vanelli's "Growing Wings On The Way Down" closed our journey through 2020. Sounds to evoke distant landscapes of human emotions and spiritual transformations. An attempt at the grandiose through improvisation ….. and hope …. nothing can better identify our wishes for the immediate future: HOPE.
Become a 51Beats member NOW: apart from many benefits you will have direct access to download all the forthcoming releases in 2021, and be sure we have very good stuff in the pipe 🙂